Information on Phyti Village in Cyprus
Phyti Village                                                                                   Photo © CyprusExpat.co.uk
Phyti Village, also known as Fyti Village, is located in the Paphos District of Cyprus and is close to Anadiou, Milia, Lasa and Kritou Marottou villages.
The village is built at an altitude of only 700 metres above sea level which enables the village to have cool summers and mild winters.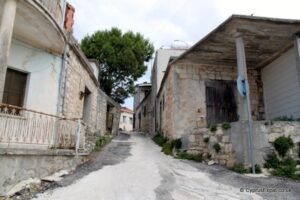 Phyti Village                                                                                   Photo © CyprusExpat.co.uk
Phyti Village dates back to Medieval times and was an important educational and spiritual centre for the region. Legend states that the name of the village came from the Ancient Greek word Foiti, which roughly translated was taken to mean study.
The long relatively dry hot summers and mild winters was ideal for the villagers to grow agricultural products such as citrus trees, crops and grape vines. The grapes were used for consumption and for the production of wine.
Phyti Village Weaving Museum                                                           Photo © CyprusExpat.co.uk
The village is also famous for weaving and continues to be one of the most important weaving centres in Cyprus. The whole village was engaged in the trade, with nearly each home having a loom. The traditional fabric woven is called Phythkiotika and the style and colours used are very distinctive to the village. The history of weaving in the village may be viewed in the Phyti Village Weaving Museum.
Phyti Village                                                                                   Photo © CyprusExpat.co.uk
The old stone village houses are still in abundance which helps the village keep to it's traditional architectural style. The local population consists of just over a hundred people and they help maintain the upkeep of the village. There are many abandoned homes and ruins, which are slowly being renovated to maintain the local style.
Phyti Village                                                                             Photo © CyprusExpat.co.uk
Phyti Village also has many weekend and summer homes, mainly owned by locals, who visit on the weekends, for festivals and the summer period. This combines well with the daily tourist visitors and helps keep the atmosphere of this historic village.
The Agios Dimitrios Greek Orthodox Church is to be found in the village square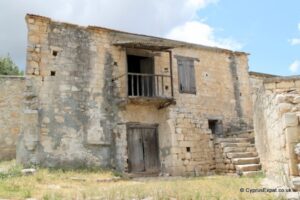 Phyti Village                                                                                   Photo © CyprusExpat.co.uk