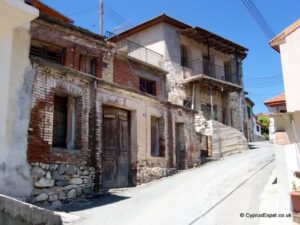 One of the most beautiful gems of Cyprus are it's villages. There are still many villages scattered around the island that have kept their traditional appearance. These village all have their different character, from the way they built their homes, made a name for themselves with their skills, foods and wines.
The variety of Cyprus villages are a wonder to see and experience. We are very lucky to live in Cyprus, and so are often able to visit these villages. We have our favourites of course, but we do still explore, and we are happy that we can still find more nice traditional villages. We would like to share our Cyprus Village Photos with you.
We are posting photos of Cyprus villages on our website here
We are also posting photos of Cyprus Village Festivals here
We  have a Facebook Page, Cyprus Village Photos, where we are adding photos from our large database. Slowly, we will post photos of villages from all parts of the island, and you will have the opportunity to view your favourite Cyprus villages.
We have a Twitter account, Villages Of Cyprus where we are posting images of Cyprus villages. Just search for @photosofcyprus
Pinterest. We have also created a special Pinterest account, Cyprus Village Photos.