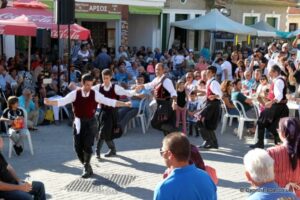 Our new feature, Villages Of Cyprus, has proved to be a great success with our users. We receive many compliments from people which we have helped discover the many beautiful villages of Cyprus. People are now enjoying their adventures travelling around the island, visiting villages they have never heard of before, and absorbing the history, culture and traditions of the many varied Cyprus villages.
There are also many festivals held in Cyprus villages and these are highly recommended to visit. The village festivals are held throughout the year and the celebrations are for many different reasons. The festivals allow visitors to see and experience the culture and traditions of the village, with many local delicacies on offer, as well as traditional dancing and music.
We are posting photos of Cyprus Village Festivals on our website here
We have also created a special photo album for Cyprus Villages Festivals in our Facebook Page, Cyprus Village Photos.
We are publishing articles on Cyprus Village Festivals in our Cyprus News feature.