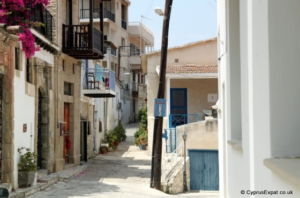 Kalavasos Village                                        Photo © CyprusExpat.co.uk
How do i open an account and place a listing?

CyprusExpat gives you the facility to place free listings on our website. This is an easy way to gain excellent coverage, at no cost to you. To place your listing is very easy. All you have to do, is first register with us. The register button is at the top of the page. Once registration is completed, you will be sent an activation email. Once you have activated your account, sign in and click on the category you require, and follow the easy guide. To edit your listing, please go to the dashboard button at the top of the page, you have to be signed in for this facility.
Why has my listing been deleted?
All listings have to be approved, and if in breach of our terms and conditions, they will be deleted without notice, this includes deletions for commercial reasons. Listings will also be deleted due to multiple listings, which we deem as abuse, unless approved by us. Listings which we deem as not appropriate for our website, will be deleted without notice.
Please keep your listings updated. We are constantly reviewing the listings in our Cyprus Business Directory. Listings which are not updated, such as with a broken link for instance, will be deemed as inactive, and the listing and account will be deleted.
When we receive a request to be deleted from our mailing list, we also delete the account, which also entails the deletion of any listings on our website.
Listings are deleted when they are flagged by our anti virus systems as potential security risks to visitors.
We are no longer accepting listings for our UK Business Directory as the feature is being phased out from our website. We are in the process of deleting the existing listings in our UK Business Directory.
I would like to list my business, but there is no category for it?
No problem, just contact us and we will look into creating the category.
I would like to edit/delete my listing

Sign in and proceed to the dashboard button in the top right-hand corner. When you click on the button, you will have the facility to edit/delete your listing
What size logo can we place in the Business Directory listings?
Only images that are JPG, GIF or PNG may be uploaded. Images will be resized to a maximum of 250 pixels wide, and 100 pixels in height. The max size is 400 KB.
I cannot log in
You have to click on the email we sent you to confirm your account. Please also check your spam box.
We are a similar business to this website, are we allowed to list?

Businesses which are of a similar nature to CyprusExpatco.uk will not be accepted for listing, due to commercial reasons.
My registered email address is shown when i reply to an email address of a listing

When you are signed in and reply to an email address, the system pre loads your registration email address. This can be replaced manually before replying to an email. When you are not signed in, the email address is blank.
I would like to delete my logo.

You can do this by using the dashboard button at the top of the page, once you signed in.
I do not have enough space to describe my business
Descriptions are limited to 250 characters, to include spaces.
I cannot remember my password
If you login with the email address you have registered with us, you may generate a new password, which will be sent to your registerd email address. You may change this, by signing in and go to the dashboard button at the top of the page.
CYPRUS VILLAGES              CYPRUS VILLAGE PHOTOS               CYPRUS VILLAGE FESTIVALS