Information on our Villages Of Cyprus images on Twitter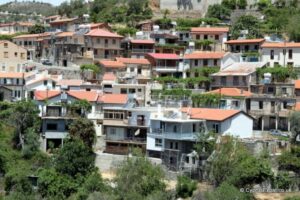 Agros Village in the Troodos Mountains                Photo © CyprusExpat.co.uk
We are very pleased with all the messages we receive from our users regarding our Cyprus images. We aim to please and will continue posting images on our website and on our Social Media Platforms.
The images of Cyprus villages have been very popular and therefore we have changed one of our Twitter accounts to cater specifically for the posting of our images of Cyprus villages. The Twitter account name is Villages Of Cyprus. Just search for  @photosofcyprus or Villages Of Cyprus.
Here we are posting a selection of our images of Cyprus villages. We have listened to our many users requests to visit certain villages, and so we have been travelling to many of the villages in Cyprus they have asked us to visit. We have found some amazing new Cyprus villages, so please keep sending us those requests. We will do our best to satisfy your requests.
Enjoy viewing our extensive library of Cyprus village images, helping you to relive your Cyprus holidays, plan your next Cyprus holiday, spotting new villages to visit in Cyprus, seeing Cyprus villages in the various seasons, showing other people why you like the Cyprus villages and a whole lot more.
The images posted on our Villages Of Cyprus Twitter account are available free of charge to our users and the media, subject to certain conditions.
If you would like to use any of our images, please contact us here
Please tell your family, friends and business colleagues of our new account and spread the word, so more people may enjoy our Cyprus village images.
© CyprusExpat.co.uk